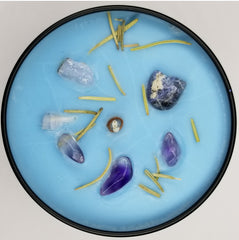 Sacred Ceremony Candles
Rebels and Outlaws Sacred Ceremonies candles are designed to radiate light and tap into your best self on set with fragrance and sacred formulations or help you focus at work or whenever you need an unguided recharge or renewal of energy. 
Shop Collection
Sacred Ceremony Cleansers
Possibly more important now than ever keeping yourself and clients safe from contamination has never been more important. Rebels and Outlaws Sacred Cermony cleansers are created in line with CDC guidelines to help you stay safe and hygienic.
Shop Collection